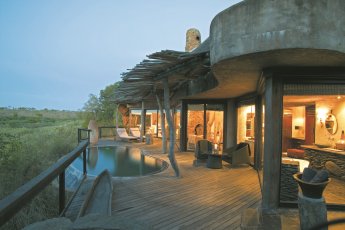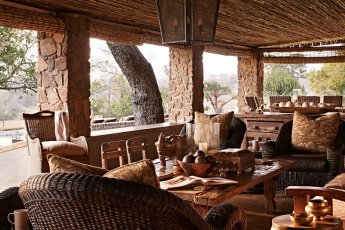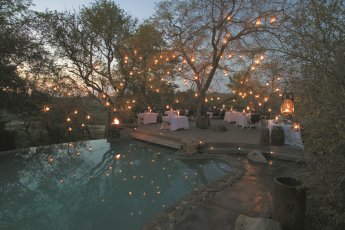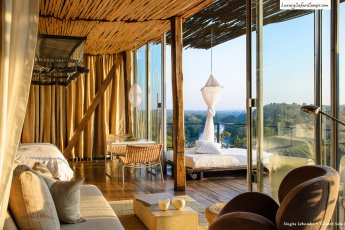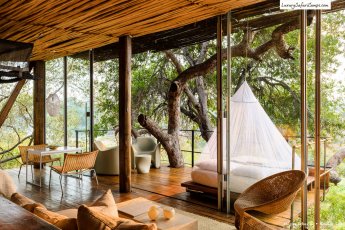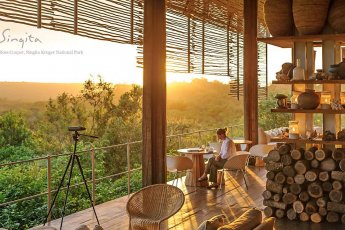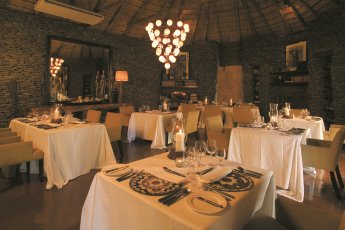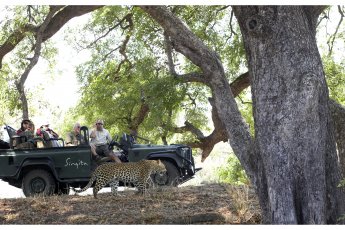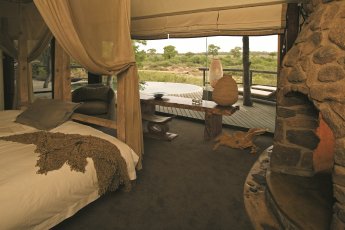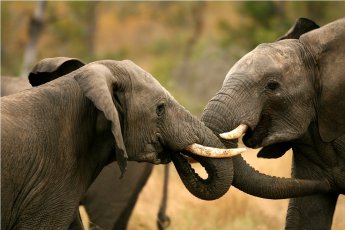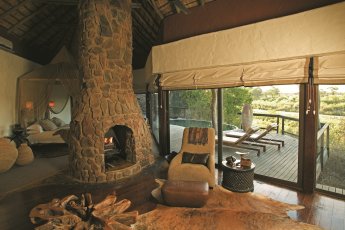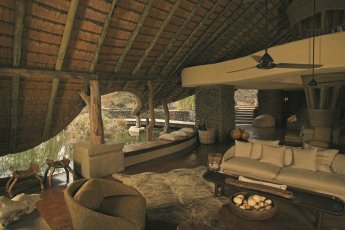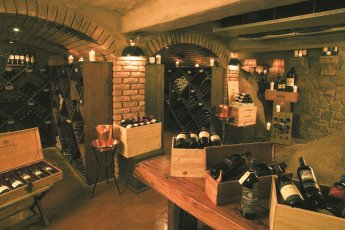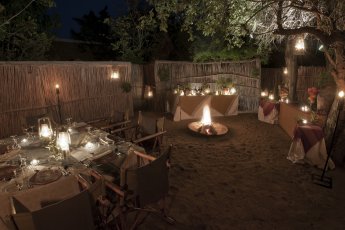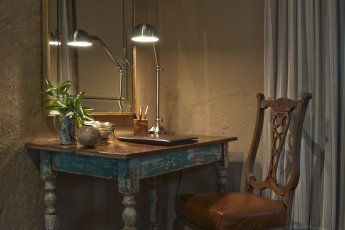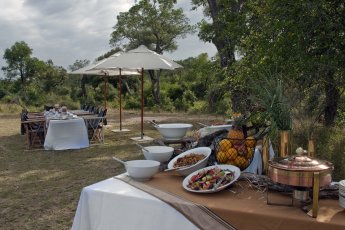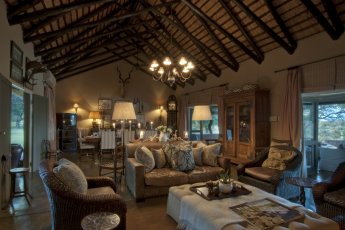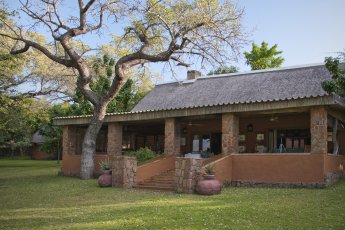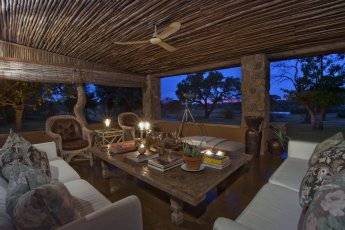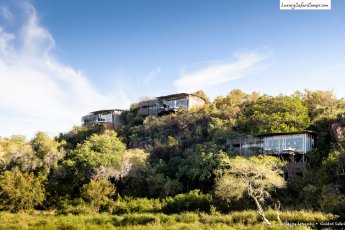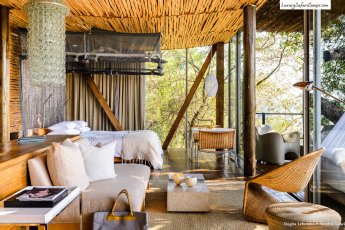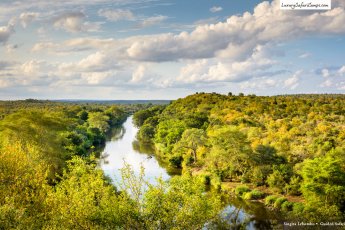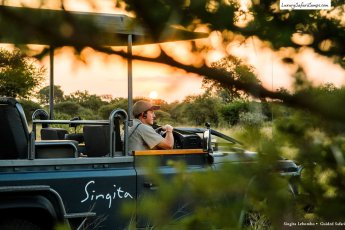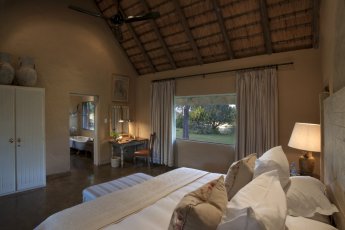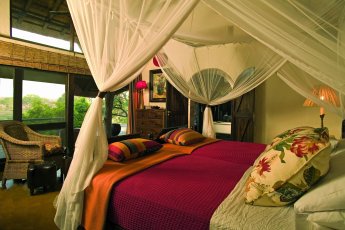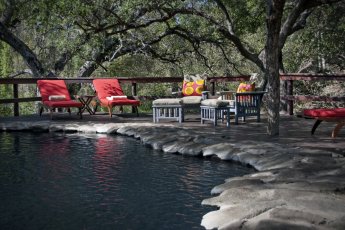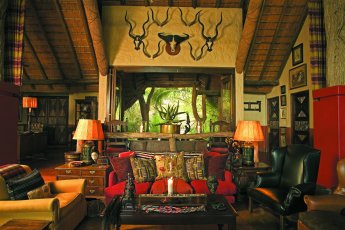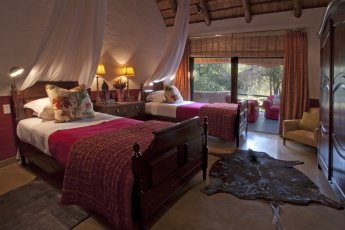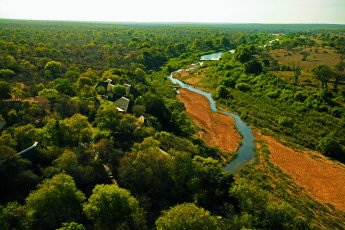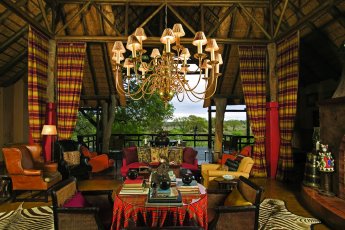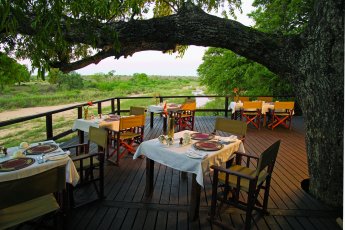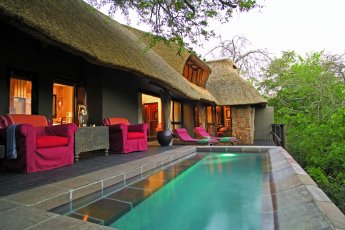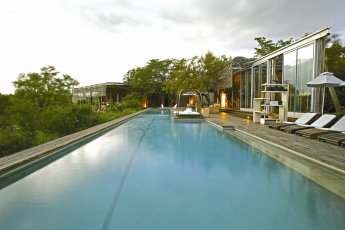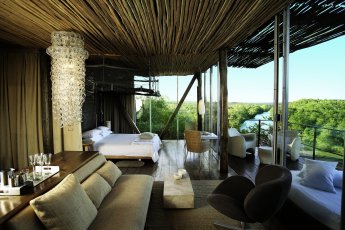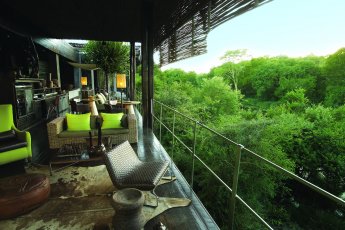 Description
The Singita Private Game Reserve is located in the heart of the world-renowned Sabi Sands, a vast expanse of pristine wild Africa that thunders to the sound of the migrating herds.
Formed 13 years ago by financier Luke Bailes, Singita is a world-class eco-tourism and leisure operation offering award-winning safari adventures coupled with specialized and sophisticated hotel experiences. Singita currently operates 5 distinctive lodges of varying sizes in and around the Kruger National Park.
Notably, Singita was named the 'Best Hotel in the World' by Conde Nast Traveler (USA Edition) in 2001, 2002 and 2004. Conde Nast Traveller (UK Edition) named Singita the 'Best Hotel in the World' 2004. Travel and Leisure named Singita the 'World's Best Hotel' for 2004 and number 1 in its 'World's Best Service Awards' in June 2005. Harpers Hideaway named Singita 'Best Resort in the World for 2004.'
More Details
Cuisine
South Africa, a country of diverse cultures and cosmopolitan influences, inspires the unique culinary experience at Ebony and Boulders Lodges, and Castleton Camp. Juxtaposing global cuisine with traditional African ingredients, Singita's style combines simplicity with an abundance of flavour. Excellent produce, well prepared and presented, is accompanied by truly inspirational surroundings.
Complementing the exceptional cuisine, each Singita lodge has a unique and comprehensive wine cellar. Singita's wine program consists of approximately 35,000 bottles of the finest South African wines. Newly released red wines are matured in our temperature-controlled Cape Town cellar for up to 5 years, to ensure that they reach full potential.
Cuisine at Lebombo and Sweni
Guests at Singita Lebombo encounter something truly original: a cuisine inspired by African flavours and yet guided by the Western culinary tradition.
The dining experience is light and rustic, enhanced by the sublime natural setting. In summer, warm days are complemented with chilled fruity soups and refreshing sorbets. Iced yoghurt smoothies amplify the senses before setting out on safari. Healthy vegetable salsas and homemade pickles accompany salads and flame-grilled meats. Local ingredients enrich the flavours. Enjoy dishes such as Springbok fillets with a fresh papino, dill and ginger relish. Scoop indigenous peppadews onto a mixed green salad. Dunk homemade breads into African aubergine pate. Relish South African cheeses with a glass of crisp Cape wine. Snack on roasted corn nuts and venison biltong while on a game drive.
The cooler winter evenings are warmed with delights such as African peanut butter and butternut soup, perhaps followed by kudu loin, served on sweetcorn fritters with a chunky mushroom, thyme and leek sauce. Dine under the stars in the glow of a boma fire, while an array of grilling meats and vegetables scent the air.
In the morning, build up the kind of appetite that only the fresh African air can. Start with homemade granola and personalize it with your choice of cut fruits. Snack on a freshly baked croissant as the chefs prepare your omelette in front of you. Or have an adventurous morning and sample of the breakfast specials, like the poached egg with smoked springbok on a toasted English muffin with tarragon cream.
On departure from the lodge, request a packed picnic. Unwrap a fresh chocolate and hazelnut muffin, enjoy succulent sandwiches, savour fresh fruits and reflect on the miracle that is Singita.
We have menus that cater to both the adventurous and more conservative tastes and all special dietary requirements can be accommodated. Whether you are vegetarian, gluten intolerant, lactose intolerant or have special religious dietary requirement, we will accommodate your needs - please let us know in advance.
Cuisine at Ebony and Boulders
Ebony Lodge's roots are founded in our Colonial past. Breakfasts and luncheons are enjoyed on the lower deck overlooking the Sand River and African savanna. Freshly baked breads and pastries and cut seasonal fruit adorn the buffet in traditionally carved wooden bowls and clay moulded platters. After a thrilling early morning game drive, enjoy delectable eggs Benedict with a twist of biltong and chilli-infused hollandaise, or perhaps a berry and yogurt Brule for those that prefer something lighter.
Boulders Lodge is modern, contemporary Africa, which is reflected in the cuisine. Fusions of Asian, pan-African and modern European flavors and textures are primary influences. On a balmy African evening, delight the palette with a chilled watermelon and red pepper gazpacho followed by chermoula marinated tiger prawns with avocado salsa. For the more adventurous, sample the fillet of ostrich with a cinnamon espresso jus.
Castleton offers the discerning traveller exclusivity par excellence, with a private chef to introduce you to traditional home-style cooking. Sitting on the veranda overlooking the watering hole, tea can be enjoyed with Aunty Dolly's melk tert, koeksisters and her decadent chocolate brownies.
Enjoy a Bush breakfast in the shade of the Marula trees or dine in quiet luxury under the Southern Cross in the light of the moon.
Menus are tailor-made to cater to your needs and desires, with romantic private dinners in your suite. The warmth of the Boma fire and the singing of the Shangaan choir is the perfect backdrop to Haute Cuisine Africa Style.
Wellness
The epitome of every stay at Singitas lodges is the luxurious care one indulges in at the health spa.
Your Therapist offers treatments from the more conventional European massages to reflexology, manicures, facials and aromatherapy, or indulge in an uplifting body treatment. Gaze across the endless wonders of the African bush while working out in the modern fitness centre.
Bush Spa (Ebony & Boulders)
We invite you to indulge in a truly unique Bush Spa experience during your stay with us at Singita. We offer a selection of treatments created to restore your body's natural balance and soothe away your stresses.
Skin care treatments are performed in the tranquility of the Spa therapy rooms, where we use Dermalogica products which are natural, fragrance free and suitable for both men and women.
Body treatments such as massage, polishing scrubs and nourishing masks can be done in the comfort of your suite or out on your deck, or at the spa.
At our Bush Spa we offer a holistic approach which allows us to treat each guest with the uniqueness they deserve. Escape to our spa where you can indulge your body, revitalize your mind and leave with a renewed sense of well-being.
The Village Spa (Lebombo & Sweni)
The Village Spa is a haven for you to unwind and feel restored. We offer a range of massages, skin care and spa body treatments.
We have a fully equipped gym, a steam room for relaxation and inhalation therapy and a chill-out area where you can rest between treatments, or after exercising. All of our treatments are performed by highly qualified therapists. We invite you to join us at The Village Spa to rejuvenate your body and mind.
Wildlife
Sabi Sands Reserve
The Sabi Sands gets its name the perennial Sand River that bisects the reserve and the fine, sandy substrate found throughout. Globally renowned for its diversity and concentration of big game, the Sabi Sands features broad, open savannah interspersed with acacia thornveld, rocky outcrops and riverine forest.
Herds of buffalo and elephant, large prides of lion, majestic leopard and antelope by the thousands make the 18 500 hectare Singita Private Game Reserve, at the heart of the Sabi Sands, one of the finest locations for viewing the Big 5 anywhere in the world.
Lebombo Concession
The Lebombo Concession adds an exciting new dimension to the Singita wildlife experience. Located in the Kruger National Park's southeast, on the border with Mozambique, Lebombo represents one of the few remaining unexplored territories of this celebrated wildlife sanctuary. The Lebombo mountain range runs diagonally across the expanse, interlaced by the N'wanetsi and Sweni Rivers. The rangers testify that the area holds the highest densities of game they've seen anywhere, including a wealth of Big 5, abundant antelope and birdlife, and an incredible diversity of smaller animals.
Customers who viewed "Singita Private Game Reserve" also viewed:


Experience the wild heart of Africa's bushveld with luxury beyond compare. Royal Malewane luxury...


Located close to the mighty Drakensberg mountain range, west of the Kruger National Park, this...