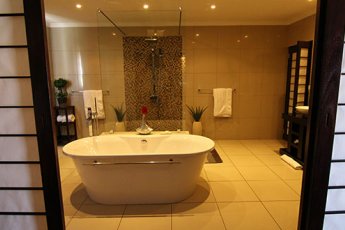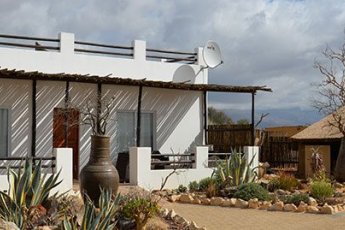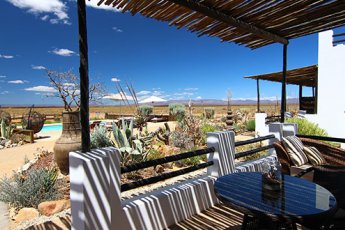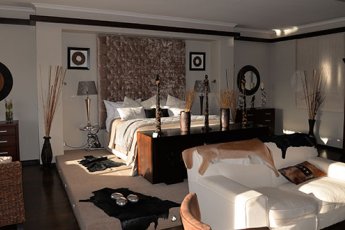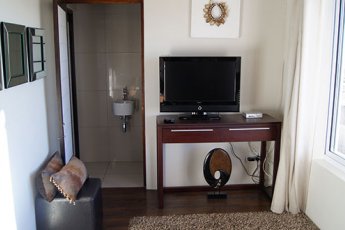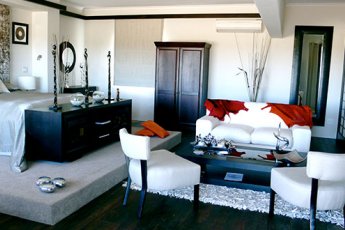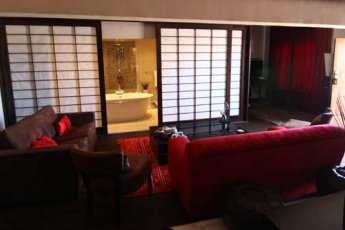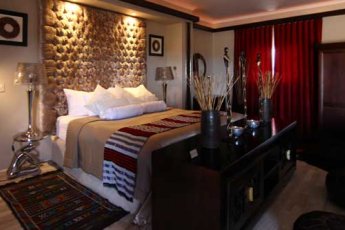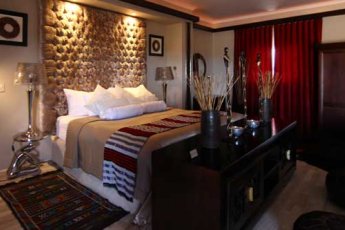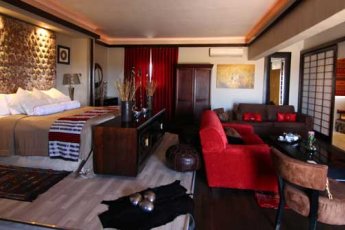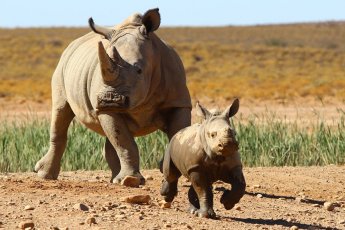 Description
FREE-ROAMING WILDLIFE AT INVERDOORN GAME RESERVE
While the Klein Karoo is a panorama of solitude and tranquillity, it is nevertheless teeming with life of every kind. Inverdoorn Game Reserve and Iziba Safari Lodge has made a significant contribution to sustaining the biodiversit
In 2012 Inverdoorn became a luxury Big 5 safari destination, after the introduction of elephants onto the reserve, accompanying the lion, rhino, African buffalo and the elusive leopard. Cape Cheetah, the rescue and rehabilitation centre for this incredible big cat, was founded in 2001 and is home to 14 cheetahs. Together with a profusion of wildlife which includes zebras, hippos, giraffes, wildebeest and springbok, guests are sure to have an unforgettable safari experience.
For overnight guests Inverdoorn offers a variety of luxury accommodation options. These range from the charming Guest Houses for families and big groups to the Chalets, Luxury Chalets and the exclusive Ambassador Suite. Nestled between the immaculate Succulent Garden and the great expanse of the Karoo, Iziba Safari Lodge provides comfort and respite. Situated just two and a half hours from Cape Town, the drive to Inverdoorn will take you over stunning mountain passes and through famed vineyards of the Western Cape.
More Details
IZIBA SAFARI LODGE
The accommodation at Inverdoorn caters for all taste and budgets. For families or larger groups, opting for the guest house accommodation is ideal. The rest of the lodge is comprised of seven, Tankwa Chalets. Five, five-star luxury chalets and one luxurious five-star Ambassador suit. Guest can make themselves comfortable relaxing nearby the succulent garden, lounge area or by the pool. Additionally, the safari lodge has two bars and two bomas, perfect for nights under the stars reminiscing about your safari highlights, or gathering around a blazing fire during cold winter nights.
LODGE ROOMS:
The 4-star Lodge rooms are offered in three separate lodges each with its own charm. All lodges are in close proximity to all facilities. The Lodge rooms are ideal for families. Two of the lodges have communal lounge areas made cosy by fireplaces and tea and coffee making facilities.
All Lodge rooms are shower en suite, have air conditioning which can be used for heating or cooling.
4 STAR TANKWA CHALETS:
The 4-star character luxury Tankwa Chalets face towards the charming Karoo gardens that Inverdoorn is renowned for.
There are 7 Tankwa chalets each sleeping 2 adults. They each have a quaint Karoo garden with a "stoep" (verandah) for relaxation. They are all shower en suite & bathrobes are supplied. All feature cosy wood burning fireplaces and the refreshment station include a coffee making machine.
Mini Bar fridges are placed in all chalets. They are stocked and a price list is available in each room
Tankwa Chalets are 35m2 and 4 are twin sharing and 3 have double beds
Features: Mini-bar – air-conditioning – fire place – walk-in shower – private veranda
5 STAR AMBASSADOR COLLECTION:
1 Ambassador Suite and 4 superior luxury Ambassador chalets make up the luxurious Ambassador Collection. These are all 5 star and all have access to the Ambassador private pool as well as the Ambassador dining boma area where breakfasts and lunches are served during the South African summer months.
Each unit has a spacious cool veranda that allows one to relax and marvel at the vast expansive Karoo landscape with magnificent mountains in the distance.
Features for all the chalets in the Ambassador Collection:
Complimentary mini-bar – safe – air-conditioning – fire place – bath – shower – satellite television –roof terrace –access to the Ambassador pool – complementary Wifi vouchers - Flat screen TVs with satellite channels - bath robes – refreshment stations with coffee making machine
AMBASSADOR LUXURY CHALETS
The 4 luxury Ambassador chalets enjoy shared rooftop terraces. All 4 units sleep Maximum of 2 adults in supreme luxury
The Ambassador Chalets are 45m2 and two are double and 2 are twin.
AMBASSADOR SUITEThe jewel in the crown of Inverdoorn is the Ambassador Suite. It is a free-standing unit with its own private Rooftop Terrace. No expense was spared on the interior with a truly magnificent King size bed as the focal point.
The Ambassador Suite is 90m2 with a king size bed.
DINING:
Sourcing only the finest local ingredients from Cape Town and greater South Africa, Inverdoorn Game Reserve & presents a delectable fusion of
French and South African cuisine.
Breakfast and lunch are buffet and dinners are set menus with a choice of mains. Afternoon tea includes light snacks (sweet and savoury) as well as a selection of teas and coffee
VEHICLES
All 4 x 4 safari vehicles have comfortable bucket seats.
10-Seater X 8
13-Seater X 1
16-Seater x 1
109 pax max capacity for game drives
CURIO SHOP:
The curio shop is situated at the entrance of the lodge, next to the reception area.
Great care was taken in the selection of the art pieces that embellish the rooms at Inverdoorn Private Game Reserve. The same attention to detail has gone into choosing the array of curios and gifts that fill the shelves of the lodge's gift shop. From stylish African figurines and soft toys to genuine ostrich-leather purses there is something for everyone.
Curio shop is open from 8am to 16h00 daily.
Customers who viewed "Inverdoorn Game Reserve" also viewed:


The adventure begins the moment you arrive at Madikwe Game Reserve. A wonderful welcome awaits...


The word "molori" means "to dream" in seTswana and truly captures the essence of the...