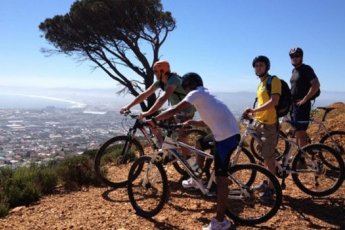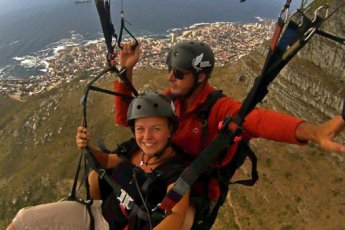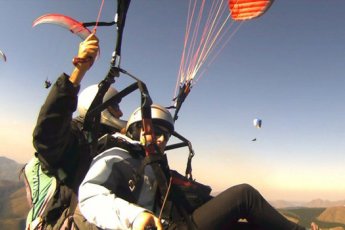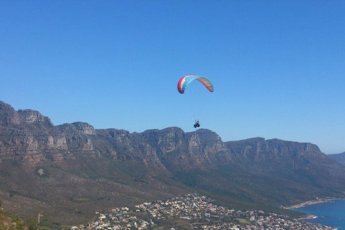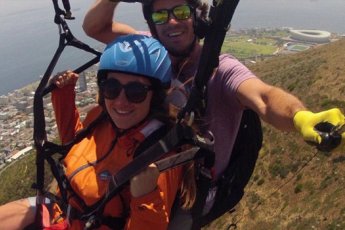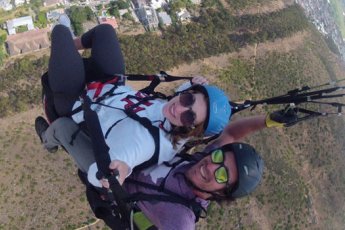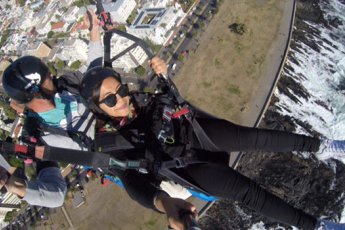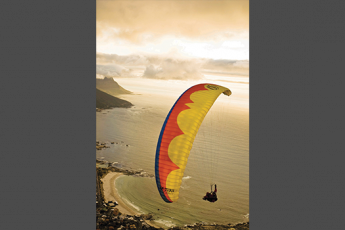 Description
First up you'll enjoy a Mountain Biking adventure that involves traversing the front side of the Mother City's Table Mountain, with the ease of a vehicle drop-off at the start of the trail. We depart from the lower cable car station and enjoy the exciting off-road trails and private road leading around Devil's Peak. It's a great ride suitable for all levels of fitness and ability.
Next, we'll stop for lunch en route to Lion's Head where part two of our adventure kicks off. Heads-up: Prepare for amazing aerial views.
More Details
Paragliding has got to be one of the world's most amazing adventure activities. And where better to experience this incredible pursuit than above the beaches of Camps Bay and Clifton with the city of Cape Town, Table Mountain and the Twelve Apostles as a backdrop? Lion's Head offers the most accessible takeoff but there are numerous other options available around the Western Cape of South Africa.
Our expert, fully qualified guides are there to ensure that this breathtaking flight is carried out with all the necessary safety measures in place so that you can concentrate on taking in the views as you float effortlessly on the moving air currents.
Tandem Paragliding uses an oversized, specially designed tandem glider and two harnesses. Now individuals who don't want to learn how to paraglide on their own, but wish to explore the skies and soar amongst the mountain, can also enjoy the sport.
Each and every flight, even for us pilots, is different every time – but the exhilarating feeling is always incredible. The one thing you won't feel is the sensation of falling just after takeoff.
Customers who viewed "Biking & Paragliding Combo (Dow)" also viewed:


Keep safe and enjoy the beautiful and exhilarating climbs the Cape has to offer by...


Horseback riding on one of the most beautiful, long, white sandy beaches in Cape Town.