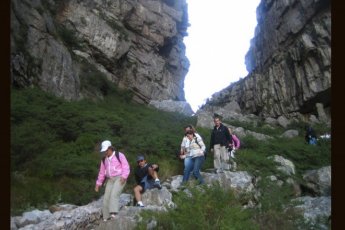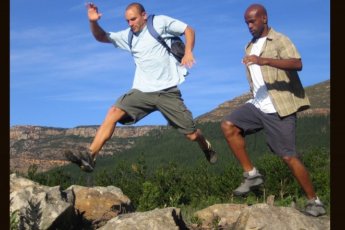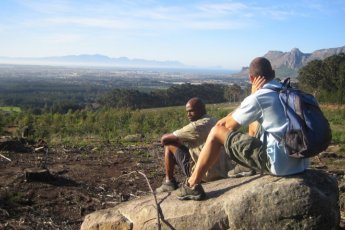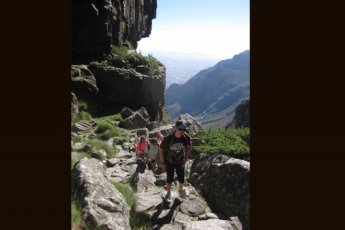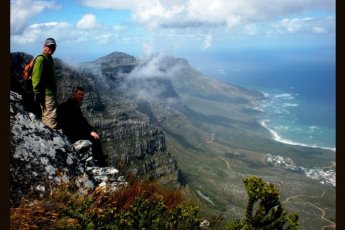 Description
Hiking up the famous Table Mountain is a popular activity in Cape Town. We also organise hikes up Devil's Peak and Lion's Head. There are two hiking options: Half Day Hike or a Full Day Hike. This activity can be enjoyed any time of the year, weather permitting.
Packages
Half Day -
Departure: 09h00 — Return: 13h00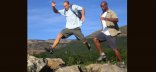 WEEKDAYS Mon, Tue, Wed, Thu, Fri, Sat, & Sun
Features Available
Full Day -
Departure: 09h00 — Return: 17h00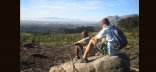 WEEKDAYS Mon, Tue, Wed, Thu, Fri, Sat, & Sun
Features Available
More Details
Keep safe and enjoy the beautiful and exhilarating climbs the Cape has to offer by hiking with Downhill Adventures.
Routes: Hike up Table Mountain either via Platteklip Gorge or Skeleton Gorge through the beautiful Kirstenbosch Botanical Gardens. Both require a reasonable level of fitness. Plenty of water, a waterproof jacket and a camera for the incredible views are all highly recommended.
Downhill Adventures complies with the following hiking rules issued by Table Mountain Aerial Cableway:
Never climb alone
Allow enough time to get up and down in daylight
Carry everything in a backpack to keep arms and hands free
Stick to well-recognised paths and pay attention to warnings
Go with somebody who knows the way; alternatively use a map or guidebook
Choose your route according to the ability, fitness and experience of the group
Always be prepared for bad weather and take waterproof and windproof clothing
Tell someone where you are going, which route you'll use, and your expected time of return
If you get lost or find yourself in an area that looks unsafe, try your best to retrace your steps
Always watch the weather and time and turn back as soon as bad weather threatens or if the route is no longer easy to follow
Every party should have a leader. Keep together and travel at the pace of the slowest. Never split up or head in different directions
Stay put in the event of trouble. Don't try to force your way down in darkness or mist. Find shelter, especially from the wind (to avoid the risk of hypothermia)
One of the most valuable emergency tools you can have these days is your mobile phone. Make sure at least one person in the group has a fully charged phone with sufficient credit
It's also a good idea to have a list of emergency numbers saved
Customers who viewed "Hiking & Trekking on the Table Mountain (Dow)" also viewed:


Be transported to the spectacular sand dunes of the Atlantis Reserve, with stunning views over...


Experience the exhilarating fun of Sandboarding down the Atlantis Dunes up the beautiful West Coast...