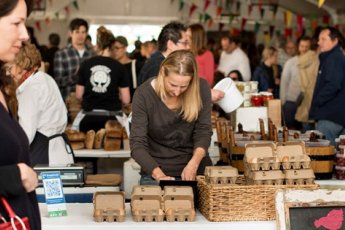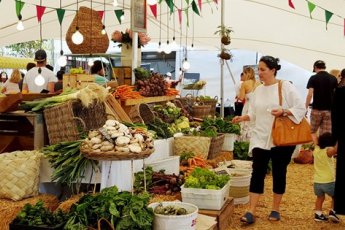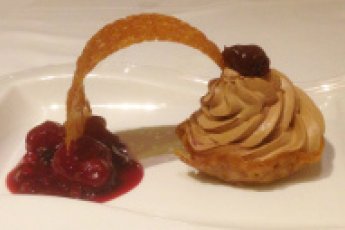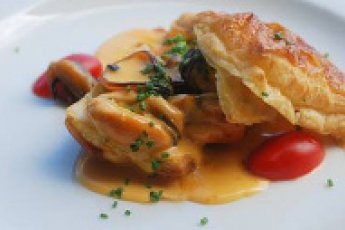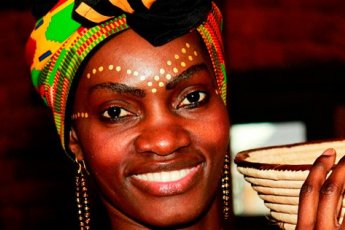 Description
Experience a typical Market Day at the Oranjezicht City Farm Market, where small local farmers and artisanal food producers link urban farming with Cape Town's history & heritage, using seasonal produce. Mingle with locals whilst they do their weekly food shopping (vegetables, fruit, bread, honey) and try out some delicious cooked and raw foods (for own account). Continue to the Neighbourgoods Market at The Old Biscuit Mill (a real biscuit mill from around the 19th Century converted into a quaint little village showcasing great food and décor, in the heart of Woodstock). Enjoy delicious eats & treats (for own account) and the opportunity to browse through local arts and crafts. Your expert guide will be on hand to assist with insider tips on the local farmers and the produce that they sell.
More Details
Oranjezicht City Farm Market
Held every Saturday at Granger Bay in the V&A Waterfront area, the Oranjezicht City Farm Market is a true farmers' market in every sense of the word. Here you can enjoy an abundance of fresh, locally grown fruit and vegetables, herbs and other delectable goods like bread, cheese, nuts and more. And don't forget the artisanal food producers, selling anything from coffees, teas, juices and smoothies to delicious breakfasts and lunches to eat at the market or to take away!
Neighbourgoods Market
Enjoy a lively atmosphere, good food and designer and specialty produce in the heart of Woodstock, a neighbourhood of creative energy. Held weekly on Saturdays in the historic sky-lit warehouse of The Old Biscuit Mill, the Neighbourgoods Market is an exciting combination of food, fresh produce, design and fashion items exhibiting South African creativity and flavour. Browse the wide variety of local farmers' and micro-merchants' produce, delight in plenty of delicious eats and treats, and browse the selection of local arts, crafts and creative gear on offer.
Customers who viewed "Cape Town Food Markets Experience (SE10)" also viewed:


Experience the best of the beautiful Garden Route with the ultimate Garden Route and Eastern...


Hop on board as we take to the skies to experience the beauty of the...