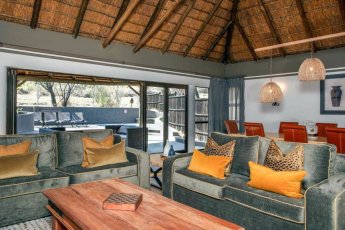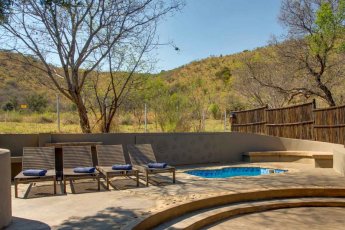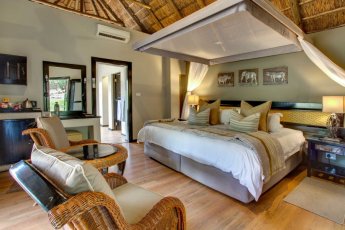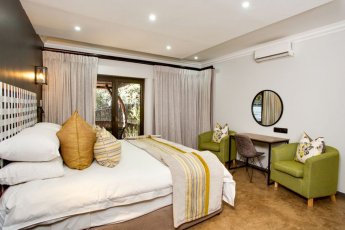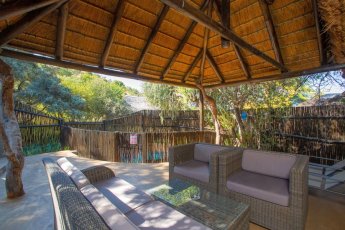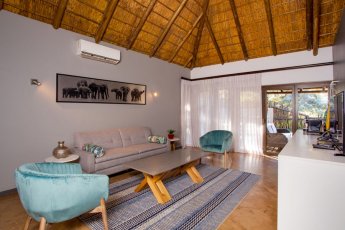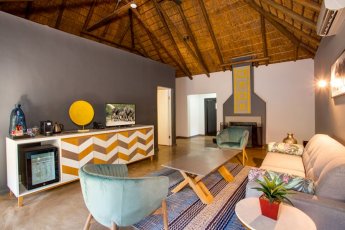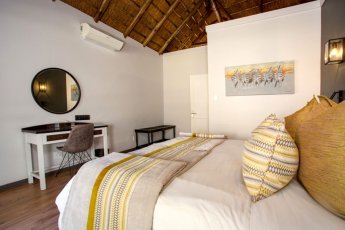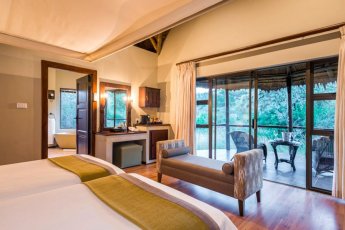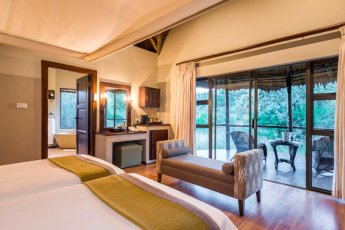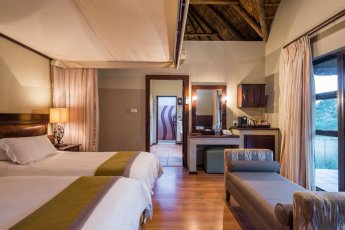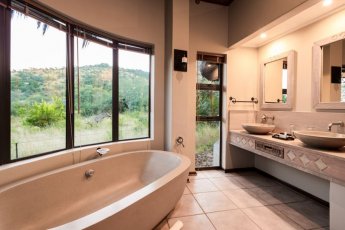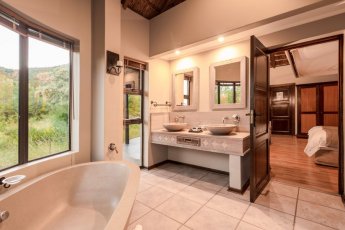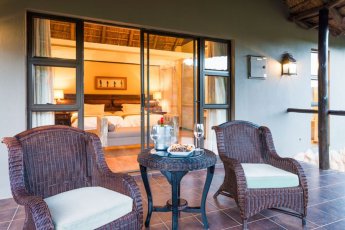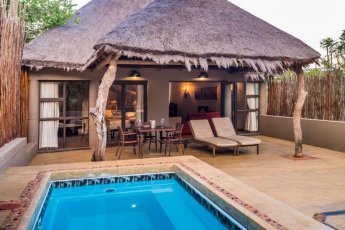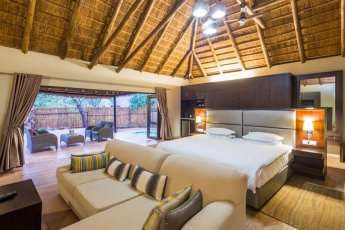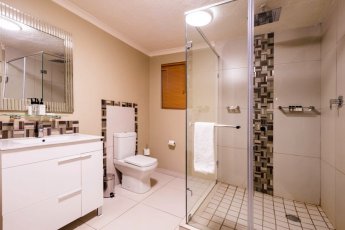 Description
Ivory Tree Game Lodge is situated in the north eastern region of the Pilanesberg National Park, the closest point of entry is through Bakgatla Gate. Nestled in the basin of an ancient amphitheatre divided by riverine woodlands and elephant trails lies an exclusive lodge development site. The central facility includes a stunning feature pool, bar, conference room, dinning room, boma, reception and curio shop.

Features:
Swimming Pool
Curio
Two outdoor dining areas (Boma)
Intimate lounges flow onto outdoor patio
Two conference venues
Bush dinner venue
Spa
More Details
Accommodation
Ivory Tree Game Lodge offers 5 star Accommodation in Pilanesberg Game Reserve, a malaria free reserve which hosts the big 5. All 65 rooms are decorated in a range of earthly tones ranging, from terra cottas to deep blues, the rooms have been carefully co-ordinated to ensure comfortable seating both indoors and out.

Dining
Dinning facilities available at Ivory Tree Game Lodge
Conferencing
Ivory Tree has included a dedicated conference room among its facilities which seats up to 80 delegates maximum.
Amani Spa
A Truly African Experience. Amani African Spa at Ivory Tree Game Lodge is the ultimate escape for pure self-indulgence. A banquet for the soul and senses using our unique Spa product brand, Africology, made from the purest of ingredients, free from artificial preservatives, colouring & fragrances. Relax in the lap of luxury and enjoy our pampering Holistic Body, Skin and Beauty Rituals designed to revitalise and restore the balance & harmony to your body, mind & soul. You are guaranteed to walk out glowing from the inside out!
Safari
There can be little quite as special as sharing an African safari with your children. It is in our experience that we also need to adjust the style with which we conduct a safari to appeal to children. We are also obliged to make certain that we do all we can not to disrupt our other guests.
Although our rules and regulations are as follows;
- Children up to the age of 6 are not permitted on regular safaris.
- Children between the ages of 6 and 12 are permitted on regular safaris the sole discretion of the ranger.
In the event that children are denied a regular safari and subject to availability we will offer a kiddies bush bumble, this is a shortened safari concentrating on the little things in the bush and avoiding deliberate encounters with the big 5.
Conferences
Ivory Tree has included a dedicated conference room among its facilities. Please enquire into the availability of conference room equipment before concluding your conference planning.
Alongside is a thumbnail of a proposed seating layout. This specific plan indicates a class room type layout and makes provision for 70 delegates. In our opinion, however, 80 delegates seated in this configuration would be the maximum possible.
If the idea of another routine game lodge experience raises little more than a sigh, gets you running to the doctor for a sick note, meeting with the reserve bank for assistance with payment, and where some lazy lodge manager tells you what you can't do, then this is just the answer for you...
Customers who viewed "Ivory Tree Game Lodge" also viewed:


Inverdoorn is unique thanks to its geographical location. 10,000 hectares in the immensity of the KAROO....


The adventure begins the moment you arrive at Madikwe Game Reserve. A wonderful welcome awaits...