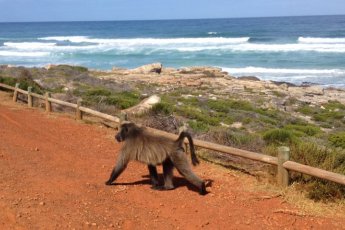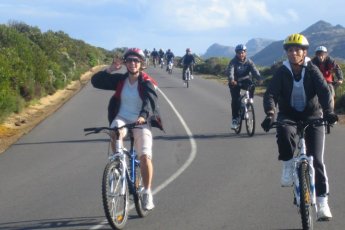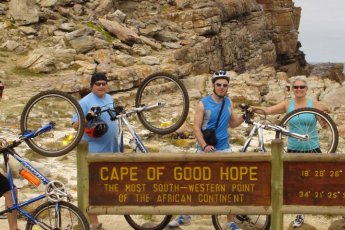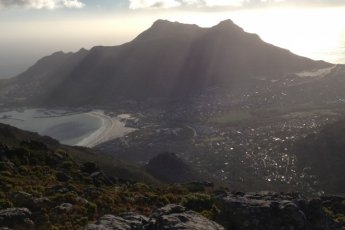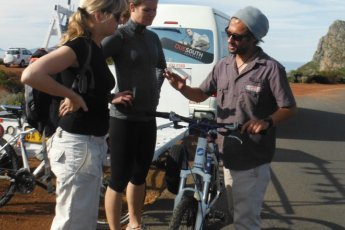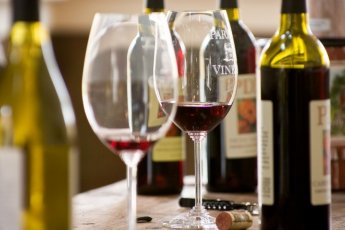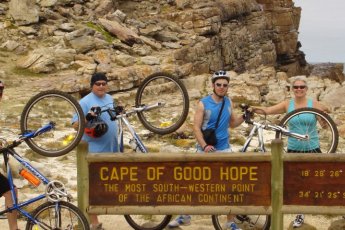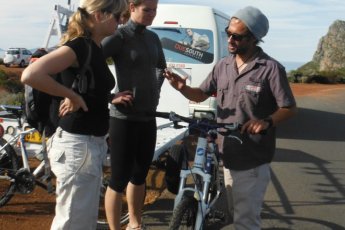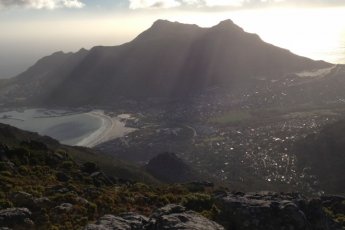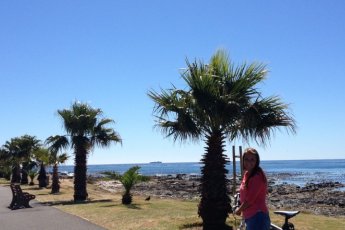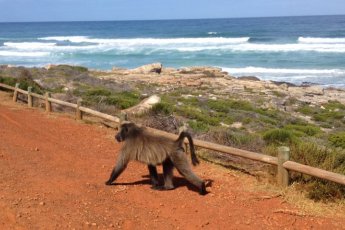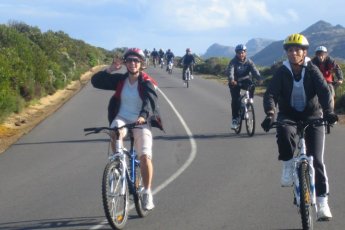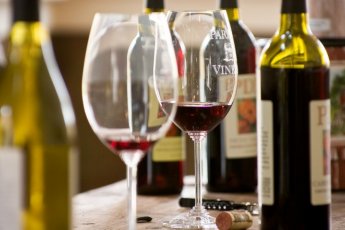 Description
Our wine tasting tour of the Cape Winelands combines a leisurely bicycle or bus ride with wine tasting stops at two famous Constantia wine farms.
The drive to Cape Point is one of the most scenic in the world, with fantastic views of the Indian and Atlantic Oceans and indigenous Fynbos.
Tour Types
Tour -
Time: 09:00-17:00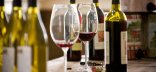 Weekdays : Mon, Tue, Wed, Thu, Fri, Sat, & Sun
Features Available
More Details
Tour through the spectacular setting of the Cape Point Nature Reserve with the option to ride a bike or sit in the tour bus. It's the best way to experience the unique plant and animal life of this area – including close sightings of ostriches, antelope, baboons and mountain zebra.
The Nature Reserve offers spectacular coastal views, beautiful indigenous flora – including over 1100 different species of Fynbos – and up to 500-metre cliff view from the southernmost tip of the Cape Peninsula.
Once we reach the Nature Reserve, we unload the bicycles. You will feel alive cycling through this area as you breathe in the unique Fynbos scent, get close to indigenous animals, and feel the sea breeze on your face.
After the optional leisurely ride we have lunch at a restuarant near the beach and take in the vistas. Here you truly understand why Cape Town is one of the world's most popular tourist destinations.
After lunch we head for Constantia, home to some of the Cape's finest vineyards, for a wine tasting tour. We visit one of the top South African wine farms – Steenberg and we try the selection of red and white wines.
This combination allows our clients to experience two of the biggest attractions in Cape Town on the same day. It is however in no way rushed. Once you have spent the day with us you will take home an experience that will be remembered for a lifetime.
Fynbos is the name given to the hard leaved shrublands and heathlands found in the coastal plains and mountains of the south western and southern Cape of South Africa.The name is derived from the Dutch word fijnbosch meaning fine leafed bush and is the term given to a collection of plants
Customers who viewed "Cape Point & Winelands Peninsula Tour (Dow)" also viewed:


Join a fun fi lled evening of interactive entertainment and delectable food at Gold restaurant.


This exhilarating experience of a lifetime will bring you face to face with the most...