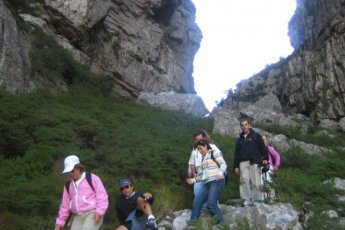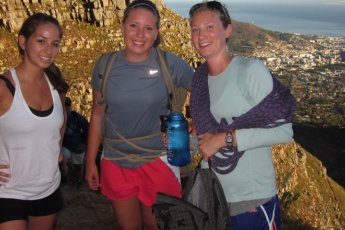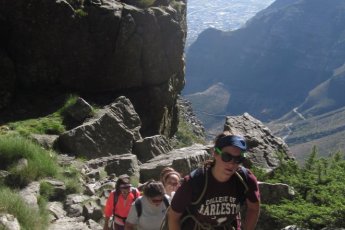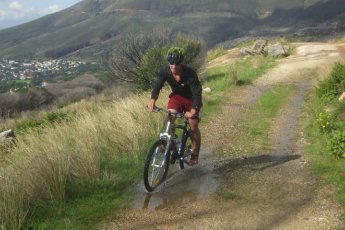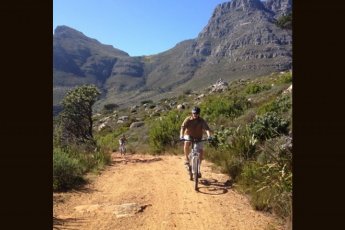 Description
This Table Mountain adventure starts with Mountain Biking. First we'll travel along the front side of Table Mountain, with the ease of a vehicle drop-off at the start of the trail. We depart on our bikes from the lower cable car station and enjoy the exciting off-road trails and private road leading around Devil's Peak. It's a great ride suitable for all levels of fitness and ability.
Tour Types
Combo -
TIME 10:00-17:00
WEEKDAYS Mon, Tue, Wed, Thu, Fri, Sat, & Sun
Features Available
More Details
Once we've reached the top you can take pictures of the beautiful city views and then you'll take the Cable Car down.
Afterwards we go hiking on Table Mountain – either via Platteklip Gorge or Skeleton Gorge through the beautiful Kirstenbosch Botanical Gardens. Both routes require a reasonable level of fitness. Plenty of water, a waterproof jacket and a camera for the incredible views are all highly recommended.
The Cost of the Cable Car is R105.00 per person for a one way trip.
Table mountain has something for everyone! If you are worried that you might not be in tip top shape, don't panic! Let us know what you can manage and our guides will work out a route that will suite you
Cycling is only done on the lower half of Table Mountain and not on top
Customers who viewed "Table Mountain Hiking & Biking Combo (Dow)" also viewed:


The Mount Nelson Hotel is a notable hallmark of luxury and indulgence.


Take to the skies to experience the beauty of the mother city